Red Dot Art Fair
danahargrove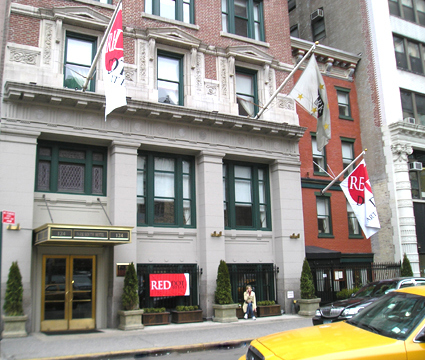 We are pleased to announce that the Bridgette Mayer Gallery will be participating in the 2008 Red Dot Fair New York! Exhibiting at the show are gallery artists: Elyce Abrams, Allen Bentley, Charles Burwell, Clark Gibson, Dana Hargrove, Tim McFarlane, Rebecca Rutstein and Ivan Stojakovic.
"Red Dot's roster includes young dealers exhibiting for the first time, as well as more established dealers turned off by the pressures of other art fairs. This is why Red Dot is of special interest to art lovers and savvy art collectors wishing to get beyond what is currently popular to see what is percolating in areas as yet undiscovered by the mainstream." (http://www.reddotfair.com/NY2008/reddotfair.htm)
Please join us from March 27- March 30, 2008 in room 310 at the Park South Hotel, (122 E. 28th Street between Park and Lexington) to view new works by some of your favorite artists.
Sincerely,
Bridgette Mayer
—————————————————————————————————————————————–
FAIR HOURS
Thursday, March 27, 11am – 8pm
Friday, March 28, 11am – 8pm
Saturday, March 29, 11am – 8pm
Sunday, March 30, 11am – 7pm
Thursday night opening reception, 7pm – 9pm
Benefiting GMHC, ($75. donation). Benefit tickets may be purchased at the event, or in advance. Please call the gallery for ticket information (215-413-8893).
GENERAL ADMISSION
Tickets may be purchased at the door, general admission is $12.
——————————————————————————————-
Click on link below to visit the official Red Dot- New York site